Change in the Sacramento-San Joaquin Delta is a constant, gradual, multi-faceted process. However, detecting change can be difficult if you are not routinely looking for it. This web page summarizes the significant changes observed by the scientists who measured the effectiveness of management actions in the Delta throughout 2022.
Introduction
Using data to track the health of California's Delta is critical to achieving a reliable statewide water supply and a resilient ecosystem that protects and enhances the Delta as a place where people live, work, and recreate. It is essential that environmental managers and scientists that work in the Delta are informed about the Delta Plan's performance measure changes annually to:
Ensure that environmental decision-making is based on the best available science and
Evaluate the overall effectiveness of Delta Plan implementation.
Changes over multiple years that indicate significant trends could lead to potential amendments to state policy, the Delta Plan, and on-the-ground management approaches. This web page aims to communicate the yearly progress of performance measures.
The performance measures featured in the collapsible accordion bars below reflect the changing conditions that scientists observed throughout the 2022 water year. More information about each can be found on their respective web pages. In addition, these 2022 performance measure updates were presented at the January 2023 Council meeting (see agenda item 8), and a subset is showcased in the Council's 2022 Annual Report.
In 2022, the Council reached a significant milestone toward strengthening the Delta's ecosystem and restoration efforts. In June, the Council adopted revisions to Chapter 4 of the Delta Plan, also known as the ecosystem chapter. This adoption introduced new and revised performance measures for tracking the health of the Delta's ecosystem, which are now part of this dashboard.
2022 Conditions
In 2022, California continued to experience dry conditions with lower-than-average precipitation and stream flow. In addition, January and February 2022 were two of the driest months on record. As a result, Delta ecosystem and water quality conditions in 2022 reflect the impacts of another consecutive drought year. Multi-year drought conditions also impacted the availability of Delta water supplies.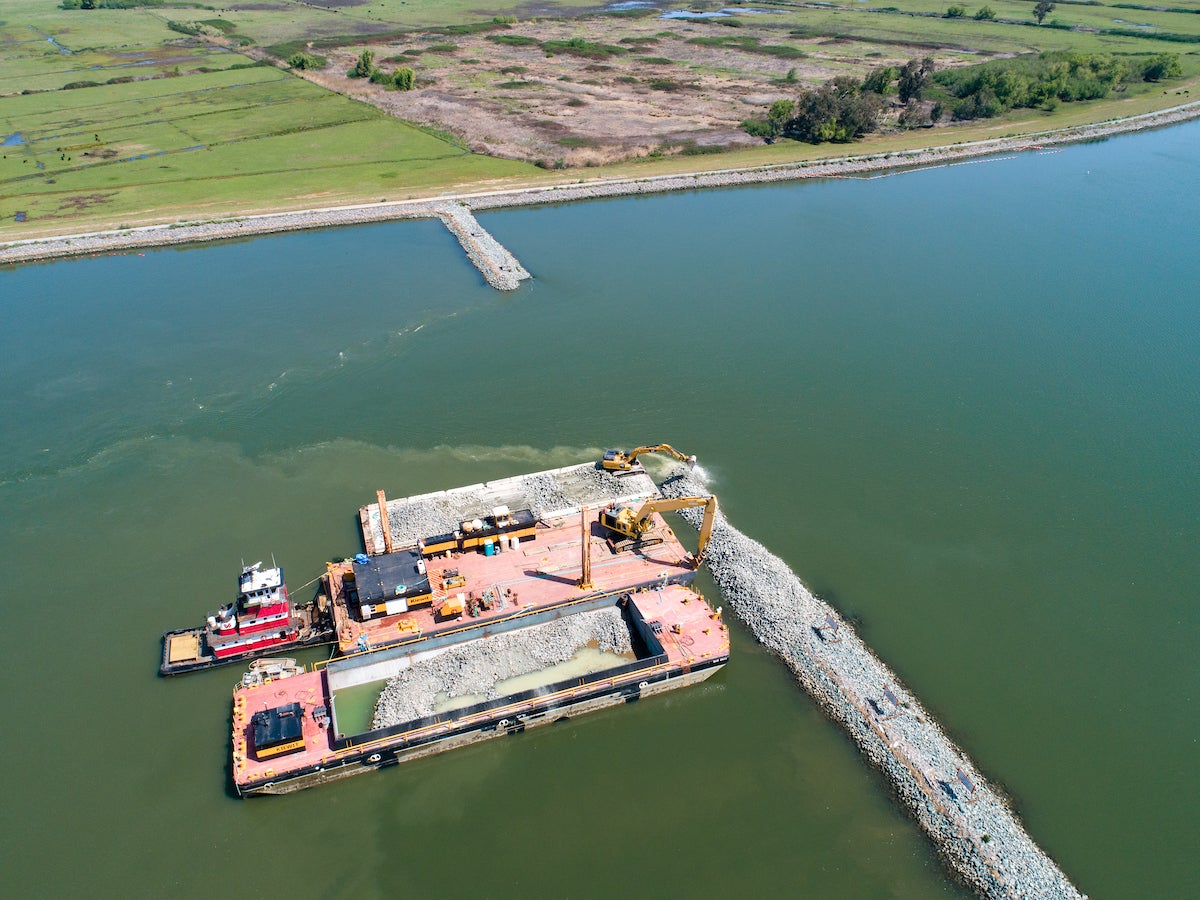 Performance Measure Spotlights
---