The Measure
Subsidence reversal activities are located at shallow subtidal elevations to prevent net loss of future opportunities to restore intertidal wetlands through tidal reconnection in the Delta and Suisun Marsh.
Expectations

Prevent the long-term net loss of land at intertidal elevations from the impacts of sea level rise and land subsidence

Performance Metrics

Acres of land with subsidence reversal activity on islands with large areas at shallow subtidal elevations
Average land elevation accretion at each project site
 
Soil Accretion and Land Elevation Target
To gain enough soil and achieve land elevation in order to be able to initiate tidal restoration, subsidence reversal projects need to accrete on average at least four centimeters per year.
As of 2022, there are currently zero acres of Delta and Suisun Marsh land with subsidence reversal activity located on islands with large areas at shallow subtidal elevations. The map of the Delta shows the areas where wetland restoration could potentially support future process-based tidal wetland restoration.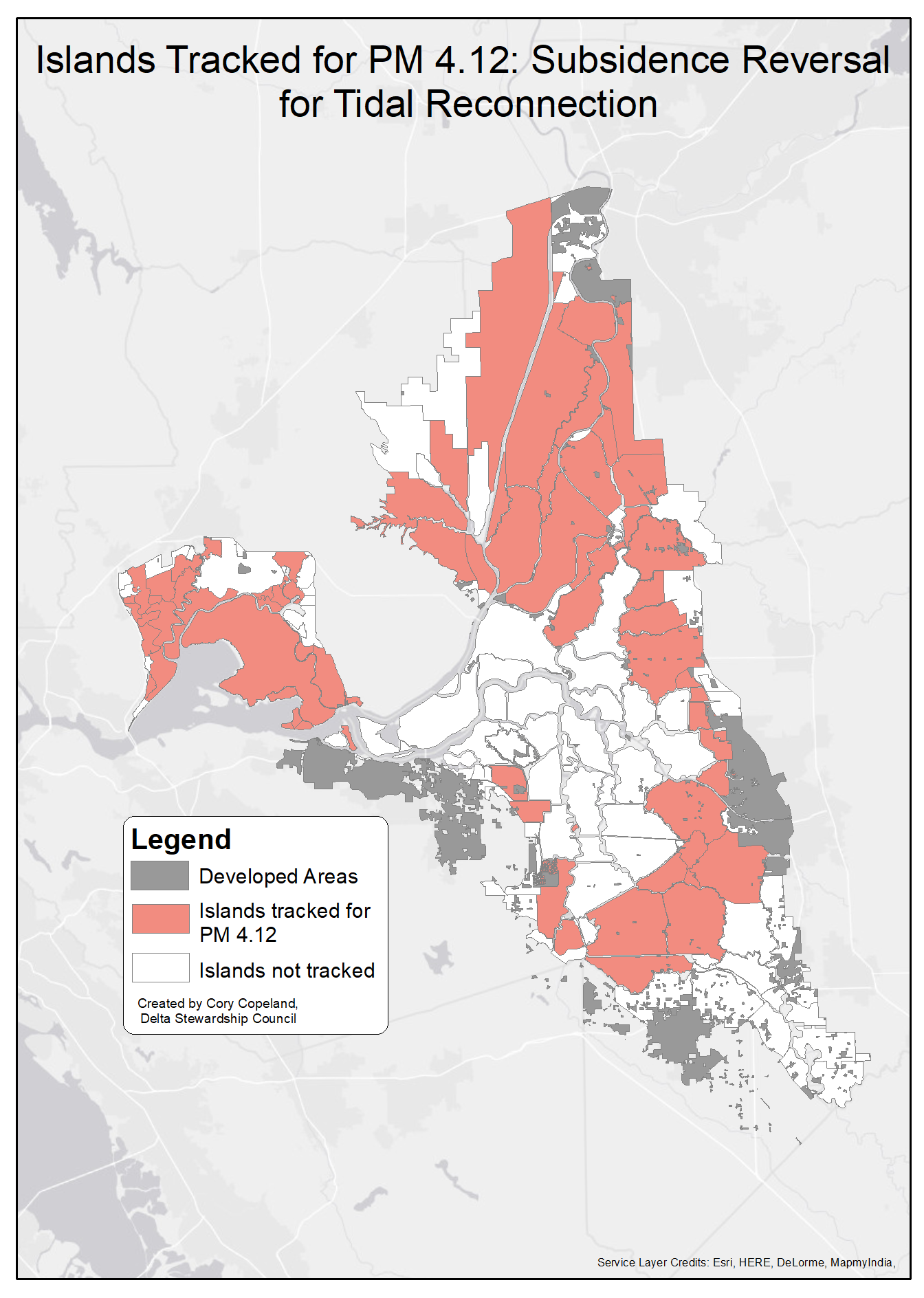 Subsidence reversal projects are ongoing in the deeply subsided areas of the Delta and tracked by Performance Measure 5.2. Subsidence reversal activities on these deeply subsided lands are unlikely to gain enough soil accretion to reach intertidal elevations by the end of the century, nevertheless, are important to accumulate carbon and prevent further subsidence.
Next date update: Tracking will be updated annually every October.